Curriculum Principles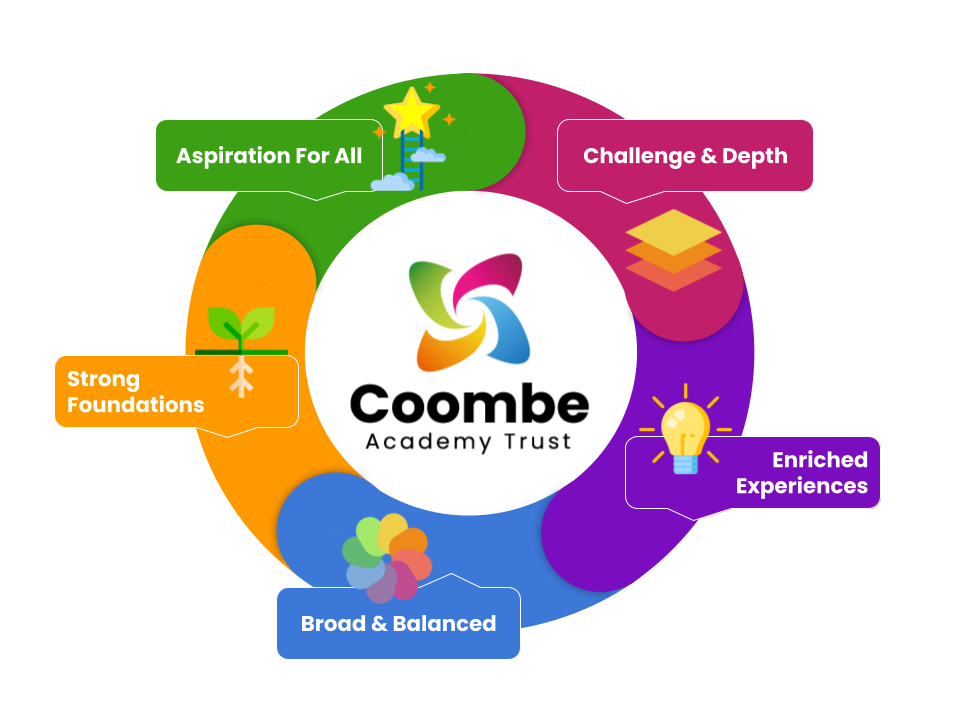 Strong Foundations
Strong foundations in reading, writing, mathematics, communication skills and exemplary behaviour are the foundations on which we build successful learning – this is reflected in our knowledge of each individual and the tailored support to children and young people who need more help.
Aspirations for all
Our children and young people will make clear and strong progress from Nursery to sixth form. Quality first teaching enables all students to access learning with timely and targeted support provided to ensure at least national rates of progress. We aspire to realise the potential in everyone therefore preparing children and young people for a world of opportunity in which their potential is not 'capped' and one in which they are continually inspired to be the best they can be.
Broad and Balanced
In our primary schools clear knowledge and skills progression in each subject area underpins a broad and balanced curriculum. This is further developed in secondary school through a well-designed, context driven, inclusive and carefully sequenced curriculum to provide all students with a rigorous foundation for future progression. Our curriculum provides a rich, inspiring and broad learning experience that engenders high expectations in order to build students' resilience and self-belief.
Enriched Experiences
From Forest School, Coombe Academy of Performing Arts (CAPA) to Duke of Edinburgh, our curriculum extends beyond the classroom, enriching lives and broadening horizons for all. Our curriculum vision is one of entitlement for all and a belief that aspiration, ambition, leadership, and character is nurtured and grown through enriched experiences.
Challenge and Depth
Building upon strong foundations, challenge and depth is achieved through high quality feedback, reflection, reasoning, and questioning; in turn this enables connections to be made within a cohesive curriculum in which fluency of skills and knowledge is nurtured.
Collaboration.

Ambition.

Trust.