Why Work for Coombe Academy Trust?
Coombe Academy Trust offer a range of staff benefits including:
The chance to join an exciting and inspiring place of work
A guaranteed CPD plan tailored to requirements including financial support for 'M' Level study
Employee benefits such as cycle scheme, retail discounts and Pension Scheme
A supportive Executive Leadership Team
Access to an Employee Wellbeing Programme including counselling and mentoring
An enthusiastic Staff Association offering opportunities for staff sport and socialising
Great location with easy access to the A3 and public transport links to Kingston and Waterloo
The opportunity to develop your career in a multi-academy trust
About Us
It has grown out of a strong relationship and local partnership between our five schools. The identity of the Trust lies in the strength of the relationship between the schools and leaders. Each of our schools has its own individual identity based on a shared set of values and all members of the Trust recognise the importance of providing the best education and care for our children.
The Coombe Academy Trust was founded by Coombe Boys' School & Coombe Girls' School in February 2012 and built on the already well established Hard Federation that had existed between the schools since January 2006. In April 2014, we welcomed Knollmead Primary School into the Trust, in September 2018 Green Lane Primary & Nursery School and in September 2019 Robin Hood Primary & Nursery School. We are very proud of the collaborative and effective way in which the schools work together for the benefit of each of their communities and the Trust as a whole.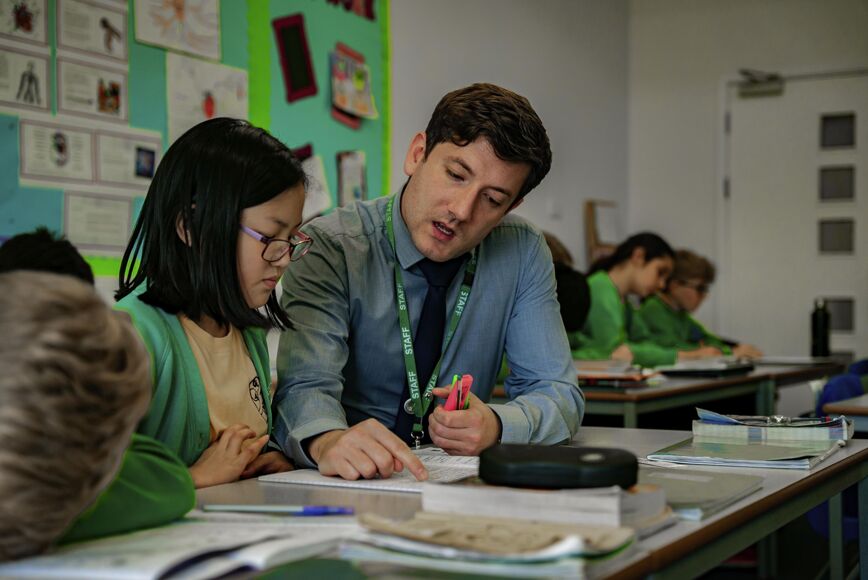 Our Vision and Values
'Collaboration, Ambition, Trust '
The Coombe Academy Trust schools are committed to ensuring outstanding leadership at all levels underpinned by integral core values and bespoke professional development ensuring lifelong learning for all staff, trainees and volunteers across the Trust in an environment where success is recognised and celebrated.
All members of the Trust's communities are friendly, caring, respectful and tolerant towards each other; ambitious and aspirational for themselves and others; honest and show integrity in all they do; positive and resilient at all times.
We welcome applications from candidates who share our passion for providing opportunity and aspiration for all learners in a safe, stimulating, happy environment where teaching inspires a love of learning and an enquiring mind.
The Coombe Academy Trust is committed to safeguarding and promoting the welfare of children and expects all staff and volunteers to share this commitment.
All offers of employment are subject to an Enhanced DBS check, and where applicable, a prohibition from teaching check will be completed for all applicants.
In line with our commitments to safeguarding, the Trust uses preferred agencies and is unable to work with any agencies where Terms of Business have not been agreed by both parties prior to an engagement. We are fully committed to equality and to valuing diversity as an employer and a provider of education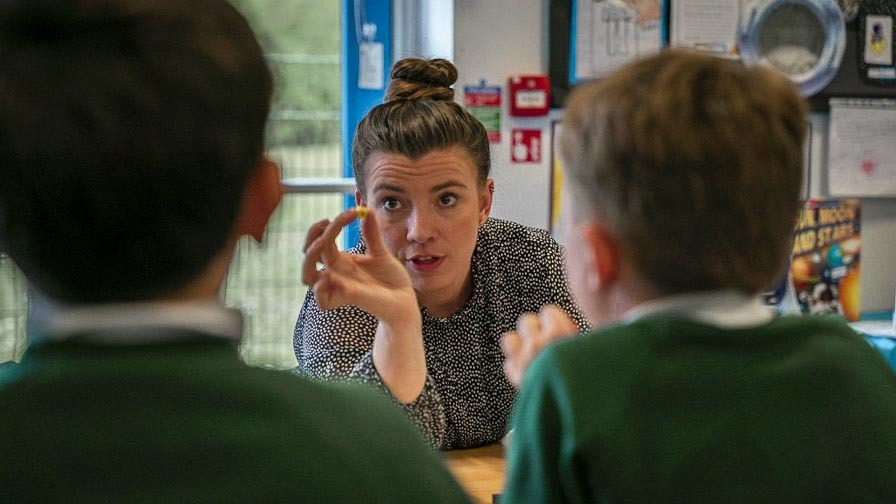 Recruitment of Ex Offenders
The code of practice published under section 122 of the Police Act 1997 advises that it is a requirement that all registered bodies must treat DBS applicants who have a criminal record fairly and not discriminate automatically because of a conviction or other information revealed.
As a result of amendments to the Rehabilitation of Offenders Act 1974 (exceptions order 1975) in 2013 and 2020, some minor offences are now protected (filtered) and are now longer subject to disclosure. The Trust does not require applicants to disclose an individual's these protected offences and will not take these into account when making decisions.
However all cautions and convictions for specified serious violent and sexual offences, and other specified offences of relevance for posts concerned with safeguarding children and vulnerable adults, will remain subject to disclosure.
Further information regarding the Rehabilitation of Offenders Act is available here
In assuring that all Ex Offenders are treated fairly in the recruitment process the Trust will ensure that the following guidelines are adhered to:
As an organisation assessing applicants' suitability for positions which are included in the Rehabilitation of Offenders Act 1974 (Exceptions) Order using criminal record checks processed through the Disclosure and Barring Service (DBS), The Trust complies fully with the code of practice and undertakes to treat all applicants for positions fairly.
The Trust will ask all shortlisted applicants for positions which are considered exempt from the ROA Act to complete a Criminal Records History disclosure form to be returned to the school in advance of interview.
The Trust undertakes not to discriminate unfairly against any subject of a criminal record check on the basis of a conviction or other information revealed.
The Trust can only ask an individual to provide details of convictions and cautions that the Trust are legally entitled to know about. Where a DBS certificate at either standard or enhanced level can legally be requested (where the position is one that is included in the Rehabilitation of Offenders Act 1974 (Exceptions) Order 1975 as amended, and where appropriate Police Act Regulations as amended).
The Trust can only ask an individual about convictions and cautions that are not protected (filtered).
The Trust has a written policy on the recruitment of ex-offenders, which is made available to all DBS applicants at the start of the recruitment process.
An application for a criminal record check is only submitted to DBS after a thorough risk assessment has indicated that one is both proportionate and relevant to the position concerned. For those positions where a criminal record check is identified as necessary, all application forms, job adverts and recruitment briefs will contain a statement that an application for a DBS certificate will be submitted in the event of the individual being offered the position.
The Trust ensures that all those in the Coombe Academy Trust who are involved in the recruitment process have been suitably trained to identify and assess the relevance and circumstances of offences.
The Trust also ensures that they have received appropriate guidance and training in the relevant legislation relating to the employment of ex-offenders, e.g. the Rehabilitation of Offenders Act 1974.
At the interview, or in a separate discussion, the Trust ensures that an open and measured discussion takes place on the subject of any offences or other matter that might be relevant to the position. Failure to reveal information that is directly relevant to the position sought could lead to withdrawal of an offer of employment
The Trust makes every subject of a criminal record check submitted to DBS aware of the existence of the code of practice and makes a copy available on request
The Trust undertakes to discuss any matter revealed on a DBS certificate with the individual seeking the position before withdrawing a conditional offer of employment.